Congratulations to Last Year's Honorees
The Technology Award program annually acknowledges and celebrates technologies and processes demonstrating both innovation and impact in advancing the future of the entertainment and media industries including but not limited to theatrical, television broadcast, video, virtual reality, augmented reality, mixed reality, stereoscopic 3D, themed attractions, and other forms of relevant content.
We welcome all companies, large and small, to submit their product or process for consideration. Entry is free of charge and we encourage you to share this link with any colleagues you think have an innovative technology worth honoring.
Winners from past Tech Awards include Microsoft, Dolby, Fraunhofer, Technicolor, Barco, Nokia, AMD, Sony, Panasonic, Disney, Adobe, RealD, Samsung, Youtube, LG, GoPro and many more.
Technologies to be considered eligible for an Award include those which will advance achievement of artists and technicians working in image generation, capture, pre-visualization, rendering, pre-production, production, post-production, conversion, cloud computing, workflow pipeline, software, projection, display devices, head-mounted displays, capture systems, distribution and delivery systems and related new innovations including virtual on-set production systems, machine learning applications, cloud computing, and blockchain products or solutions that will drive excellence in the next generation of premium consumer experiences.
2018 AIS Distinguished Leadership Award Winners
Victoria Alonso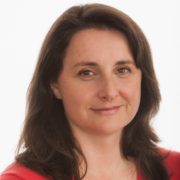 Victoria Alonso, Executive Vice President of Physical Production for Marvel Studios
Victoria Alonso is the Executive Vice President of Physical Production for Marvel Studios. She is currently executive producing Ryan Coogler's Black Panther, Peyton Reed's Ant-Man and the Wasp, Anna Boden and Ryan Fleck's Captain Marvel, and Joe and Anthony Russo's Avengers: Infinity War Part I and the Untitled fourth installment of Avengers.  In her executive role, she oversees post-production and visual effects for the studio slate. She has executive produced all films for Marvel Studios since Marvel's The Avengers and before that, she co-produced Iron Man and Iron Man 2 with director Jon Favreau, Kenneth Branagh's Thor, and Joe Johnston's Captain America: The First Avenger. Alonso's career began at the nascency of the visual effects industry, when she served as a commercial VFX producer. From there, she VFX-produced numerous feature films, working with such directors as Ridley Scott (Kingdom of Heaven), Tim Burton (Big Fish) and Andrew Adamson (Shrek), to name a few. Over the years, her dedication to the industry has been admired and her achievements recognized. In 2015, Alonso was an honoree of the New York Women in Film & Television's Muse Award for Outstanding Vision and Achievement, in January of 2016 she was presented the Advanced Imaging Society's Harold Lloyd Award, and she was also honored with the 2017 Visionary Award at the VES Awards this past February.
Annie Chang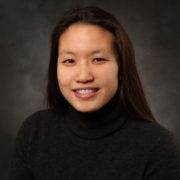 Annie Chang, Vice President of Media Platforms for NBC Universal Studios
Annie Chang is the Vice President of Media Platforms for NBC Universal Studios. Annie works with production and post-production teams, filmmakers and her technology team to develop and implement new technologies into feature productions, workflows and new distributions such as VR. She is also currently the AMPAS ACES Project Chair and has been a Co-Chair of the 10E Essence Technology and Chair of the Interoperable Master Format (IMF) Working Group at SMPTE. In October 2015, Annie became a SMPTE Fellow and received the Workflow Systems Medal Award for her research, implementation and participation in file-based technologies, and in 2016, she became a member of the Academy of Motion Picture Arts and Sciences Members-At-Large branch. Annie was a Board Member in the Avid Customer Association and a Board Director in the UHD Alliance. Prior to NBC Universal, Annie was the VP, Technology for Marvel Studios and held various roles during her 12.5 years at The Walt Disney Studios. At Disney, she shaped technology standards and strategies, helped research and implement new technologies into the feature post-production and mastering pipelines, helped the Studio transition from tapes to files and helped launch feature iTunes and 2D/3D Blu-ray. Prior to Disney, she spent six years at THX Ltd. as the Senior Engineer for the Digital Mastering Program and three years in DVD authoring and compression. She also ran master control and was an online editor for broadcast and ran a small recording studio. Annie holds a BS in Engineering Technology from Texas A&M University.
Vicky Colf
Vicky Colf – Chief Technology Officer, Warner Bros. Entertainment
As CTO, Colf oversees the Studio's extensive portfolio of technology services and solutions. She is responsible for the Studio's technology strategy, research and development, and leads the global Warner Bros. Technology organization, which provides critical business and technology intelligence and services to all Studio business units. Warner Bros. Technology teams manage the Studio's enterprise systems and solutions, information security, consumer intelligence and data governance, emerging technology research and development, content mastering and delivery, content preservation, and archives, among many other existing and emerging technology disciplines. Colf is an advocate for diversity and inclusion in technology and entertainment. She is a board member of STEAM:CODERS, a nonprofit organization that teaches underrepresented and underserved students and their families the fundamentals of STEAM (Science, Technology, Engineering, Art, and Math), in preparation for academic and career opportunities. Colf holds a bachelor's degree in engineering from Harvey Mudd College.
Ashley Crowder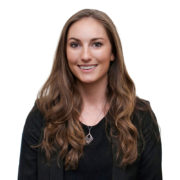 Ashley Crowder, CEO, Co-Founder, Vntana
Ashley Crowder is the co-founder and CEO of VNTANA, an industry leading augmented reality platform that allows brands to easily create interactive hologram experiences to engage consumers and generate leads. It has been used by major brands including Microsoft, Intel, Mercedes-Benz, Lexus, Pepsi and Nike to name a few. Prior to co-founding VNTANA she graduated from USC with a bachelors and masters in engineering and gained valuable manufacturing experience at Gulfstream, Northrop Grumman and BP. She leverages her engineering background to guide VNTANA's overall direction and technology development. Ashley has been a speaker at Digital Summit, Internet Summit, Augmented World Expo, TEDx Venice, the World Economic Forum's Global Growth Companies & Technology Pioneers, U.S. Chamber of Commerce, the Network for Teaching Entrepreneurship, The Montgomery Summit, Siemer Summit, Digital LA, and others. Ashley was featured as one of USC's leading engineering CEOs of 2016. Ashley is a part of the Microsoft Early Developer Program along with the Microsoft Bizspark Plus program.
Poppy Crum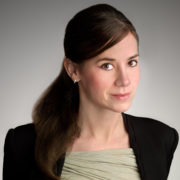 Poppy Crum, Chief Scientist at Dolby Laboratories
Dr. Poppy Crum, is Chief Scientist at Dolby Laboratories.  She also holds an appointment as Adjunct Professor at Stanford University in the Center for Computer Research in Music and Acoustics and the Program in Symbolic Systems. At Dolby, Poppy directs the growth of internal science. She is responsible for integrating neuroscience and sensory data science into algorithm design, technological development, and technology strategy. At Stanford, her work focuses on the impact and feedback potential of new technologies including gaming and immersive environments such as Augmented and Virtual Reality on neuroplasticity and learning. Poppy is a U.S. representative and vice-chair to the International Telecommunication Union (ITU) and a member of the Stanford Research Institute Technical Council. Prior to joining Dolby Laboratories Poppy was Research Faculty in the Department of Biomedical Engineering at Johns Hopkins School of Medicine where her neurophysiological research focused on understanding the neural correlates of sensory perception and the functional circuitry of the auditory cortex. Poppy is a Fellow of the Audio Engineering Society. She is a 2017 recipient of the Consumer Technology Association's Technology and Standards Achievement Award for work towards the introduction of over-the-counter hearing-aid devices, and has been named to Billboard Magazine's 100 most powerful female executives in the music industry. She is frequent keynote speaker on topics related to the intersection of: human experience, artificial intelligence, sensory data-science, and immersive technologies.
Karen Dufilho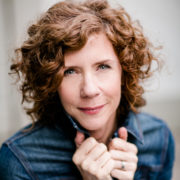 Karen Dufilho, Executive Producer at Google Spotlight Stories
Karen Dufilho is an award-winning producer and executive obsessed with stories and the people who tell them. As Executive Producer at Google Spotlight Stories, Karen was instrumental in introducing immersive, narrative content at Google.  One of the driving forces behind the creation of the group and its dreams, Karen is responsible for engaging and shepherding talent and projects through the new tech, new thinking, and new platforms for telling stories in 360 and VR. These efforts have resulted in a body of original, creator-driven experiences that explore new questions of storyteller and audience. Over the last four years, Google Spotlight Stories has produced 12 short films for 360 and VR, and several more are currently in various stages of development and production. Most recently, Karen was Executive Producer on Pearl, directed by Patrick Osborne. Pearl the first VR piece to receive an Oscar nomination, and was further recognized with a Peabody-Facebook Futures of Media Award, multiple Annie Awards and an Emmy for Innovation in Interactive Programming. The Google Spotlight Stories team was also recognized with the Ub Iwerks jury award from ASIFA-Hollywood for their innovative work. Karen has been featured in a multitude of publications on the subject, most notably Forbes, Fast Company, Wired, Medium, Mashable, Variety and Hollywood Reporter. She has also presented the work of Google Spotlight Stories at such festivals and conferences around the world as the Sundance Film Festival, Tribeca Film Festival, AFI Fest, Siggraph, Annecy International Animation Festival, among others. In 2016, Karen joined the Academy of Motion Picture Arts & Sciences as a member of the Short Films and Feature Animation Branch and is an active member of Women in Animation.
Marcie Jastrow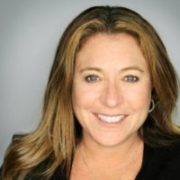 Marcie Jastrow, SVP Immersive Media, Head of The Technicolor Experience Center at Technicolor
Marcie Jastrow is an industry veteran with over 18 years in the Entertainment business. Currently the SVP of Sales, she has been responsible for continuing to grow Technicolor's sales pipeline across theatrical and broadcast post production services for the last five years. In 2016 Jastrow was also named Head of Business Development within the VR/AR creative community, which represents a significant global growth opportunity for Technicolor. Prior to joining Technicolor she served as EVP of Sales at Laser Pacific, which Technicolor acquired in 2011, and as SVP of Sales at Modern Video Film for over eight years. Known for her ability to bring together teams and workflows to make any size project succeed, her passion lays in bringing a creative's vision to life.
JoAnne Kim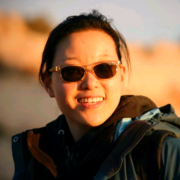 JoAnne Kim, Feature Post Production Technology at Legendary Entertainment
JoAnne Kim is a Director of Post Production Technology at Legendary Pictures where she leads new technology projects as well as support productions and operations. JoAnne's career started when she fibbed her way into her first job as an animatic editor for Saturday morning cartoons at Sony Pictures where she learned her first lesson: "Interviewing is a lot like auditioning! I should try acting!" Instead she pursued a career in Post Production and has worked at Sony Pictures Entertainment, Wildbrain Inc., NBCUniversal, and a small network where she led the build out one of the industry's first file based workflows that has helped set a foundation and standard for today's digital workflows. She then worked at Warner Bros. Feature Post Production, helping productions with their own workflows, vetting new technologies, and helping to set studio wide "best practices" for all phases of production. Her work in technology expands beyond the studio walls as she works with SMPTE to discuss and help develop future standards and technologies for the continuously evolving world of TV and Film technologies. JoAnne continues her work in pushing new technologies at Legendary, working to integrate an enterprise asset management system with deep learning algorithms for an end-to-end pipeline, looking to light field display technology for a more immersive movie experience, and applying data analytics and deep learning systems for shorter turnarounds for distribution. JoAnne holds a BA in Visual Communications and Art from Mills College.
Cindy McKenzie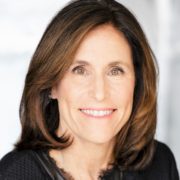 Cindy McKenzie, CIO at Deluxe Entertainment Services Group
Cynthia McKenzie is Chief Information Officer for Deluxe Entertainment Services Group responsible for Delivery Production Engineering, Applications Engineering and Corporate Services globally.  Cynthia has over 20 years' experience in IT leadership roles across multiple industries including Media and Entertainment, Engineering and Construction and Financial Services.  Previously she was Vice President of Information Technology for Jacobs Engineering where she led a global team of IT professionals supporting the applications environment for over 65,000 employees globally; providing systems and support for Finance, Sales, Engineering, Project Delivery, Project Controls and other areas.    Prior to Jacobs Engineering, Cynthia was a Managing Director at PwC responsible for the west coast media technology practice including oversight for projects at studios and other media companies supporting Business Intelligence, End User Computing, Mergers and Acquisitions and Cloud Strategy.  Before PwC, she spent many years in IT senior management roles at Fox Entertainment and Sony Pictures.  Cynthia is on the board of directors STEM Advantage, a non-profit which provides scholarships, internships and mentors to women and underserved communities in STEM related majors. As well she is on the board of the Southern California Society for Information Management.  Cynthia was honored in 2012 as one of Computerworld's Premier 100 IT Leaders.
Esther Pearl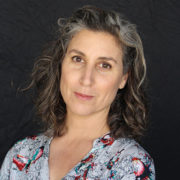 Esther Pearl, Founder and Executive Director at Camp Reel Stories
Founder and Executive Director Esther Pearl started her film career in visual effects, coordinating effects work on Titanic, Starship Troopers, Armageddon, and What Dreams May Come. She then worked at Pixar as the Art Department Manager and Story Manager on The Incredibles, and Story Coordinator on Monsters, Inc. In 2013, after years of frustration at being one of the the only women in the room, Esther Pearl left her job at Pixar to found Camp Reel Stories. Her goal was to give girls an entry into film and media production, and change the face of filmmaking. Over the past five years the camp has grown from a one-week program with 30 girls to a multi-week program that served nearly 200 girls in 2017. Reel Stories now has programs in both the Bay Area and Los Angeles.  Both locations are expanding in 2018.
Nanea Reeves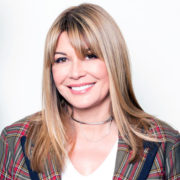 Nanea Reeves, CEO, Co-Founder at TRIPP, Inc.

TRIPP is a new company focused on creating transformative mood altering experiences that are digitally delivered through mobile and VR. As CEO of TRIPP, Nanea brings over 15 years experience in digital distribution, video game technologies and mobile application development. A long-time Los Angeles entrepreneur, Nanea has been directly involved with several start-ups and corporate initiatives in her roles as President of textPlus (mobile messaging app), COO of Machinima (acquired by Warner Bros.), Chief Product & Strategy Officer of Gaikai (acquired by Sony), Electronic Arts SVP of Global Online, and SVP of Enabling Technologies at JAMDAT (acquired by EA.) Nanea is very committed to supporting the evolution of the technology sector in Los Angeles by working as an Advisor and Angel Investor in many exciting So-Cal start-ups including Oculus, Haku and Saucey.  Nanea is an active mentor and enjoys public speaking having given 3 Tedx talks on various subjects – including one focused on why girls should play video games. An avid meditator, Nanea also spends her free time playing video games, her ukulele and golf. She is also very active in her late husband's non-profit Bodhicitta, Inc. as well as dedicated to helping women in recovery at the Peggy Albrecht Friendly House.
Kathleen Schroeter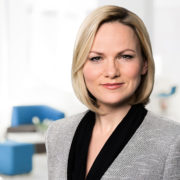 Kathleen Schroeter, Head of Marketing, Video and Wireless, Fraunhoffer Heinrich Hertz, Berlin
Kathleen Schröter has worked for Fraunhofer Heinrich Hertz Institute HHI since 2007. After a stint in the internal marketing consulting at the Fraunhofer headquarters, she moved to Fraunhofer Heinrich Hertz Institute's newly-created 3D Innovation Center as its Executive Manager in 2011. Still managing the Innovation Center under its new name '3IT – Innovation Center for Immersive Imaging Technologies', Kathleen has been Head of Marketing & Corporate Communications since October 2014. She regularly hosts, curates and moderates events whose focus is on digital media & immersive technologies. In here numerous speeches at different conferences she translates academia scientific approaches into real use cases and daily life scenarios. Kathleen is a member of the European Committee of the "Advanced Imaging Society" (AIS) and the "VR Society". She is also a mentor at "Startup Braga", an acceleration program in Portugal in partnership with Microsoft.
Bettina Sherick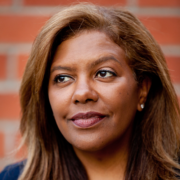 Bettina Sherick, SVP, Consumer Insights and Innovation at 20th Century Fox
Bettina Sherick is the SVP, Consumer Insights and Innovation in the Data Strategy group at 20th Century Fox, where she works on a team with data strategists and scientists to find breakthrough ways to engage with movie-goers. Prior to this role, Ms. Sherick was the SVP of Strategic Digital Marketing for 20th Century Fox International, where she led cross-functional virtual teams globally to produce ground-breaking campaigns using new technologies for all types of films, from tentpole to indy. Sherick founded Hollywood In Pixels, a non-profit organization dedicated to the preservation of digital marketing campaigns so that generations to come can experience the seminal technology-driven storytelling that transformed how Hollywood markets movies. She has presented to audiences around the world about entertainment digital marketing, and authored a chapter on digital history in the book "Digital State: How the Internet is Changing Everything".
2018 AIS Technology Award Winners
Thank You To Our Sponsors


Media Sponsor

Platinum


Gold

Bronze