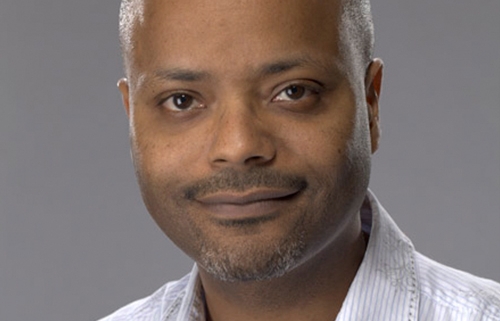 Chris White is a Visual Effects Supervisor with over 25 years' experience creating compelling digital environments, creatures, and effects. His work has been recognized with multiple awards from the Visual Effects Society, along with Academy Award®, BAFTA, and Emmy nominations.
Chris has played a pivotal role in developing Wētā FX's new water pipeline for the upcoming Avatar sequels, bringing technical and artistic expertise to cutting-edge technology that is setting new industry standards in digital water creation. He also recently supervised Wētā FX's work on Netflix's Umbrella Academy series.
Chris began his career at George Lucas' Industrial Light & Magic after studying Computer Art at Syracuse University and the University of Illinois.
At ILM, he developed tools that created the digital tornados in Twister, before spending seven years working on films like Star Wars Episodes I and II, The Lost World: Jurassic Park, and The Perfect Storm.
Chris joined Wētā FX in 2002 for The Lord of the Rings: The Return of the King. He orchestrated the complex destruction of the Black Gates environment for the epic conclusion of The Lord of the Rings trilogy, and continued his environment work in Peter Jackson's King Kong. Chris developed the procedural system that built the film's digital 1930s New York City, and later expanded this expertise for the Maze Runner films. Previous creature supervision includes Rise of the Planet of the Apes, where his leadership in creating the chimpanzees, orangutans, and gorillas garnered him Academy Award® and BAFTA nominations.
Enthusiastic about giving back to the next generation of artists, Chris enjoys guest lecturing at universities and conferences. As an active member of InclusionFX, he offers young people from traditionally underrepresented groups mentoring and career guidance in visual effects.
https://theadvancedimagingsociety.com/wp-content/uploads/2022/11/White-Chris.jpg
500
500
advan
https://theadvancedimagingsociety.com/wp-content/uploads/2019/12/AIS_Logo-new-white.png
advan
2022-11-09 15:42:52
2022-11-09 15:42:52
Chris White