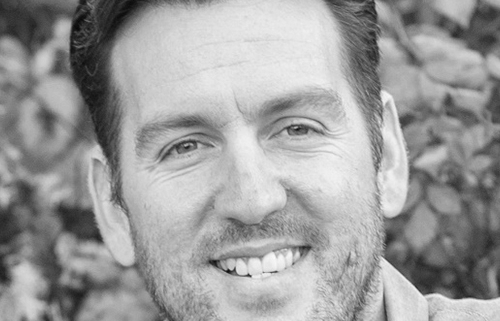 Jed is a trusted media and technology leader known for his unique combination of deep technical and financial acumen, dedication, and candor. He is an accomplished executive with 15+ years of experience leading large-scale businesses, teams, and corporate initiatives that excels in both senior client-facing and internal roles leveraging his background in business development, strategic planning, product management, product marketing, and technology innovation across both linear and interactive forms of media and storytelling.
As Head of Cinema & Group Entertainment at Dolby Laboratories, Jed oversees Dolby Laboratories' global cinema and group entertainment businesses and is responsible for both their day-to-day operation as well as their long-term growth strategy. In addition, he sets the digital transformation vision for the group to maximize its impact through its premium experiences: Dolby Cinema, Dolby Vision, Dolby Atmos, and Dolby Live. Lastly, Jed is responsible for ensuring Dolby maintains and deepens its relationships with filmmakers, artists, and the creators of the most impactful and culturally relevant content around the world. Jed's current leadership spans sales & partner management, business development & strategic planning, partner support, technology & engineering, content & industry relations, product management, manufacturing, and operations functions across 15+ countries.
Prior to being appointed as Head of Cinema & Group Entertainment in 2021, Jed held multiple content, product, and support roles in the same organization during his nearly 8-year tenure at Dolby. Before Dolby, Jed held executive roles at RealD focused on the development of new 3D and other visual technologies in cinema and other out-of-home settings; and at Technicolor spanning production, post-production, and distribution services for content creators. He maintains a deep knowledge in the evolving fields of AR/VR/MR, virtual production, machine/deep learning for content creation and distribution, immersive audio, high dynamic range imaging, and more.
Jed is deeply passionate about the advancement and democratization of more immersive and interactive technologies and their application to the arts. He believes that connecting captivating experiences to consumers' passions more easily not only allows for a stronger affinity to the content, but also the ability to tell historically underrepresented stories to broader audiences that facilitate greater global understanding and connectedness.
Jed holds a Bachelor of Science degree in Engineering from Harvey Mudd College and a Bachelor of Arts degree in Economics & Finance from Claremont McKenna College. He currently resides in Mercer Island, WA, is an avid cyclist and basketball player, and enjoys being outdoors with his wife and two young daughters.
https://theadvancedimagingsociety.com/wp-content/uploads/2022/11/Harmsen-Jed.jpg
500
500
advan
https://theadvancedimagingsociety.com/wp-content/uploads/2019/12/AIS_Logo-new-white.png
advan
2022-11-09 11:34:46
2022-11-09 11:34:46
Jed Harmsen