Barco, a global technology company, designs and develops networked visualization products for the Entertainment, Enterprise and Healthcare markets. Barco has its own facilities for Sales & Marketing, Customer Support, R&D and Manufacturing in Europe, North America and APAC. Barco (NYSE Euronext Brussels: BAR) is active in more than 90 countries with 3,300 employees worldwide.

Dolby has built on its rich heritage of technologies that transform storytelling, expanding its focus to produce new sight and sound experiences that unleash the potential of entertainment and communications.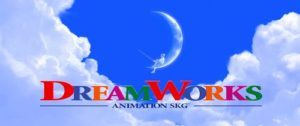 DreamWorks Animation is recognized as one of the most admired family entertainment brands in the world. Dedicated to helping families dream and laugh together, DreamWorks creates and innovates 3D animated feature films, original TV series, and shorts, interactive media, live entertainment, themed experiences, consumer products, publishing, and trailblazing technology.

Entertainment Focused – 50+ Years and Counting
The Financial Ally for Creators of Entertainment and those that support them.
First Entertainment Credit Union is a state-chartered, natural person credit union – a cooperative financial institution that is owned and controlled by its members and operated for the purpose of promoting thrift, providing credit at competitive rates, and providing other financial services to its members.

Fraunhofer is Europe's largest application-oriented research organization. Our research efforts are geared entirely to people's needs: health, security, communication, energy and the environment. As a result, the work undertaken by our researchers and developers has a significant impact on people's lives. We are creative. We shape technology. We design products. We improve methods and techniques. We open up new vistas. In short, we forge the future.

HP's mission is to invent technologies and services that drive business value, create social benefit and improve the lives of customers — with a focus on affecting the greatest number of people possible.

Light Field Lab is building the world's most innovative holographic ecosystem. The company was founded in 2017 by Jon Karafin, Brendan Bevensee, and Ed Ibe, with the single mission to enable a holographic future by building upon the founders' collective expertise of light field technology innovation. For more information about Light Field Lab's Alpha Launch Program, or questions about investment or career opportunities, please visit www.lightfieldlab.com.
Novo Studios Novo Studios offers virtual production studio services beyond strategic vision and has assembled the greatest companies in the world, looking beyond what the eyes see as the possibilities, is how we will deliver the world's most advanced studio.

Located in Emeryville, California, Pixar Animation Studios has created acclaimed animated feature and short films for over 25 years. Pixar is also home to the RenderMan line of software products.
Qualcomm

Qualcomm is a global leader in the development and commercialization of foundational technologies that help power the modern mobile experience. Our inventions sparked the smartphone revolution. We pioneered 3G and 4G, and today, we're building the foundation for 5G.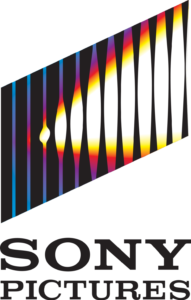 Sony Entertainment's global operations encompass motion picture production, acquisition and distribution; television production, acquisition and distribution; television networks; digital content creation and distribution; operation of studio facilities; and development of new entertainment products, services and technologies.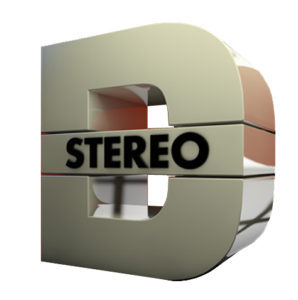 Stereo D is the recognized leader in high-quality conversions of 2D theatrical content into stereoscopic 3D imagery. Formed in 2009 and acquired by Deluxe Entertainment Services Group Inc. in 2011, the company works with major motion picture studios, directors, cinematographers, and VFX supervisors to bring their vision of 3D storytelling to the screen. Stereo D has completed work for such films as "Titanic in 3D," "The Avengers," "Captain America," "Jurassic Park 3D," "Star Trek Into Darkness," "Pacific Rim," "Need For Speed," "Godzilla," "Hercules," And "Guardians of the Galaxy," among many others. The company also provides end-to-end 3D production services on feature films, television productions and commercials.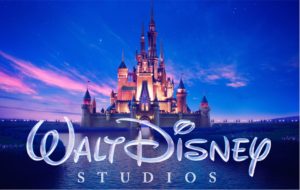 The mission of The Walt Disney Company is to be one of the world's leading producers and providers of entertainment and information. Using our portfolio of brands to differentiate our content, services and consumer products, we seek to develop the most creative, innovative and profitable entertainment experiences and related products in the world.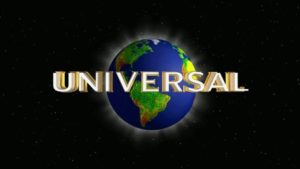 Universal Studios is an American film studio, owned by Comcast through its wholly owned subsidiary NBCUniversal. Universal was founded in 1912 by the German Carl Laemmle, Mark Dintenfass, Charles O. Baumann, Adam Kessel, Pat Powers, William Swanson, David Horsley, Robert H. Cochrane, and Jules Brulatour. Universal is the world's fourth oldest major film studio, after the renowned French studios Gaumont and Pathé, and the Danish Nordisk Film company.

      Stroz Friedberg is a specialized risk management firm built to help clients solve complex challenges prevalent in today's digital, connected and regulated world. Our focus is on cybersecurity, with leading experts in digital forensics, incident response and proactive security; investigations; eDiscovery; and due diligence.  Aon Risk Solutions is the worldwide leader in risk advice and insurance broking. Our experts apply a client-focused approach to risk products and services that leverage a global network of resources, industry-leading data and analytics, and specialized expertise.  Aon + Stroz Friedberg, together known as Aon Cyber Solutions, provide access to the most advanced thinking and highly skilled solutions in the cyber industry.
Since 1993, DTS, Inc. has been dedicated to making the world sound better. Through its pioneering audio solutions for mobile devices, home theater systems, cinema and beyond, DTS provides incredibly high-quality, immersive and engaging audio experiences to listeners everywhere.