The Insiders podcast is a series of conversations with innovators within entertainment technology and a response to the ongoing need for information due to emerging technologies and changes in consumer behaviors during COVID-19. The first episode to be released Tuesday, March 2nd, 2021, on the Google, Apple and Spotify podcast platforms.
Find THE INSIDERS on your favorite podcast player here.
A Monster Business
With Godzilla vs Kong bringing fans back to movie theaters worldwide, Hollywood insider Hanno Basse joins us to share how movies, culture, and technology work together to drive blockbuster revenues and profits. As CTO of Microsoft Azure, and a veteran of 20th Century Fox Films and DIRECTV,  Hanno reveals why filmmakers are harnessing technologies to produce movies in the cloud and deploying cutting edge laser technology to present them in theaters.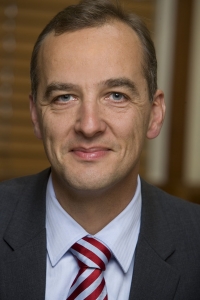 Guest: Hanno Basse CTO, Azure Media and Entertainment at Microsoft
Basse spent seven years at 20th Century Fox Film, responsible for technology strategy for the film studio, covering production/post-production, theatrical distribution and home entertainment. He formed partnerships with vendors including Samsung, Ericsson and Barco, which led to the founding of the Fox Innovation Lab. While at Fox, he also served as the first chairman of the UHD Alliance where he helped launch the 4K-UHD Blu-ray Disc format and, in partnership with Samsung, established High Dynamic Range (HDR) technology as a consumer product. He also served as the Fox board member of MovieLabs.