Live From Cinionic Theater 2021 taping on August 25th, on stage r-l; Jim Chabin, President of the AIS; Wim Buyens, CEO, Cinionic; Mark Zoradi, CEO, Cinemark; John Fithian, President & CEO, the National Association of Theatre Owners.
The Insiders Show podcast is a series of conversations with innovators within entertainment technology and a response to the ongoing need for information due to emerging technologies and changes in consumer behaviors during COVID-19
Find The Insiders Show on your favorite podcast player here.
Guido Meardi, CEO and Co-Founder, V-Nova
The creation and growth of the metaverse promises to change our world. But so far how is it delivering on its promise? Guido Meardi of V-Nova joins the podcast to explain the metaverse, its practical applications and the evolution of less cumbersome headsets for wider user adoption. Find out in this episode what we can expect to see in the next ten years with the metaverse.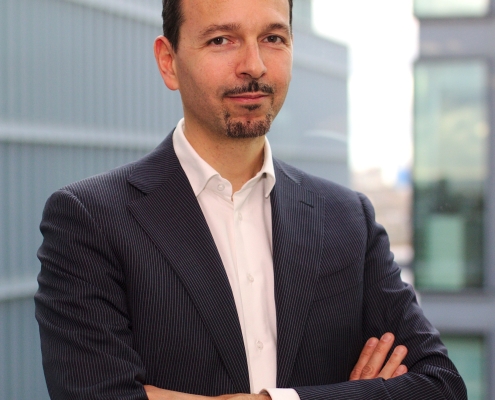 Guido Meardi, CEO and Co-Founder, V-Nova
Co-founder and CEO of V-Nova, deep-tech company dedicated to improving video, imaging, and volumetric data (e.g., point-cloud) compression. V-Nova technologies have been granted international standard status by ISO MPEG and SMPTE. Guido contributed to the foundational development work for V-Nova's core technology and is a joint inventor of several essential aspects of the technology as well as of several of its latest developments, with over 300 patents co-authored and filed.
Former senior Partner at McKinsey, where he was head of the Organization and Operations Practices of the Mediterranean Complex, Guido led transformational projects across the globe and was instrumental in setting up some of McKinsey's own innovation-related business-building activities.
Guido holds an MBA from MIT Sloan, where he was a Siebel Scholar, and an M.Sc. in Computer Engineering from Politecnico di Milano, where he was an Intel scholar, and the University of Texas at Austin.