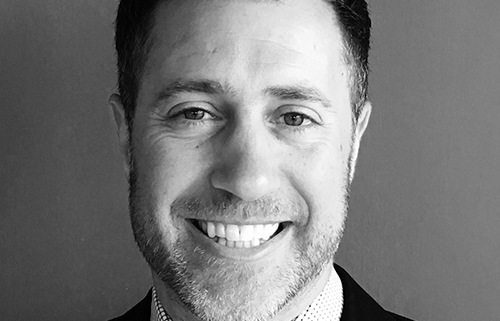 Bret has more than 24 years of experience in the software, industry and has worked in large enterprise organizations, hyper – growth companies, and multiple start-ups. Bret has over 20 years in cyber security with expertise in enterprise risk analysis, compliance, security architecture and consulting. Bret has written over 10 cyber security thought leadership pieces and was awarded the 2016 StateScoop50 Award for his positive impact in the government IT community and in public sector.
While in the Cyber Security space, Bret built a reputation for protecting the safety and security of customers in Government, Healthcare, and Education entities. He has helped hundreds of clients solve some of the most difficult and high-profile security challenges, guiding them down the path for meaningful transformation – ranging from resiliency, cost optimization, and adopting best practices. He is well-respected in the Public Sector Community and has been a trusted advisor to Governors, Attorneys General, and Congressmen, as well as CIOs and CISOs throughout the United States.
Bret has expanded his skill set beyond Cyber and has worked in the quickly growing area of DevOps and network infrastructure where he was the VP of Sales for North America at a highly disruptive technology company, Cumulus Networks. While there, Bret led the transition in the go-to-market (GTM) sales motion by transitioning the focus to Top-Down selling into the C-Suite. This approach translated in growing the revenue 167% in the first year and helped position Cumulus Networks to a successful exit with Nvidia.
Bret currently leads sales for two critical vertical areas at Nvidia, Media & Entertainment (M&E) along with Architecture/ Engineering/Construction/Operations (AECO). Today Bret is singularly focused on adding value to the M&E space by proving how AI can transform the business to maximize productivity and dramatically shrink expenses. Additionally, Nvidia is a primary player in the rapidly evolving Metaverse and we are sharing strategies on how best to embark on the journey to the Metaverse.
Bret has held different leadership and senior sales roles at companies such as: FireEye, ShieldX, Intel, McAfee, IBM, and Informix.
Bret is currently doing advisory work for several start-ups including: Strata.io, Prime ID, and Worklyn- a Private Equity group.
In addition to his love for Family, Health, and Travel, Bret has a penchant for fine wine and cooking.
https://theadvancedimagingsociety.com/wp-content/uploads/2022/11/Brasso-Bret.jpg
500
500
advan
https://theadvancedimagingsociety.com/wp-content/uploads/2019/12/AIS_Logo-new-white.png
advan
2022-11-09 10:29:38
2023-11-08 01:23:15
Bret Brasso