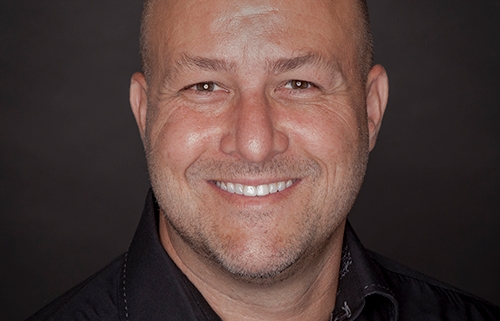 Evan Jacobs joined Marvel Studios in 2014 as the stereoscopic supervisor for Captain America: Winter Soldier.  Since that time, his role has expanded to oversee the finishing of all Marvel theatrical, streaming and marketing projects.  As the demand for Marvel content has continued to grow, his role expanded further to oversee the internal Marvel Finishing unit, which is tasked with the color-correction of all Marvel's D+ streaming projects.
His teams' work on WandaVision was honored with an HPA award nomination for Outstanding Color Grading.  His 3D work has been recognized by the Advanced Imaging Society with awards for Guardians of the Galaxy, Doctor Strange and Avengers: Endgame.  Jacobs also served as the 2nd Unit VFX supervisor on 2015's Ant-Man.
Before joining Marvel, Jacobs worked as a visual effects supervisor on films such as Olympus Has Fallen, Resident Evil: Extinction, and Ben 10: Alien Force, which was nominated for an Emmy Award for visual effects.
Early in his career, Jacobs had the good fortune to learn from some of the most well respected visual effects artists in the industry, working his way up through the trenches at leading effects houses of the day such as Boss Film Studios and Fantasy II Film Effects.  He went on to serve as miniatures supervisor on the Tim Burton film Ed Wood and then in 1994, he co-founded Vision Crew Unlimited, a company specializing in miniatures and mechanical effects.
Evan served as the company's Executive Producer and Visual Effects Supervisor, contributing to many films such as The Mummy, Dinosaur, Armageddon, and Titanic.   His company was also a leader in the advertising market, providing notable effects in commercials for Mazda, Lexus, Dr. Pepper, Nissan, Jeep, Dodge, Toyota, and Coca-Cola to name but a few.
In 1998, Jacobs was nominated for an Emmy Award for Outstanding Achievement in Visual Effects for a Miniseries for HBO's From the Earth to the Moon.
After eight successful years operating Vision Crew, Jacobs and his partners shuttered the company and Jacobs went on supervise visual effects for the indie feature What the #$*! Do We Know?! which became the third highest grossing documentary of 2004.
Jacobs then joined Digital Domain in Venice, CA where he served as the 3D Department Manager for two years before returning to visual effects supervision in 2005.
Jacobs is an active member of the AMPAS, PGA and VES, and has spoken at industry conferences such as Australian Effects and Animation Festival and Post/LA as well as being an instructor for the Entertainment Studies Extension Program at University of California Los Angeles (UCLA) for three years.
https://theadvancedimagingsociety.com/wp-content/uploads/2022/11/Jacobs-Evan.jpg
500
500
advan
https://theadvancedimagingsociety.com/wp-content/uploads/2019/12/AIS_Logo-new-white.png
advan
2022-11-09 12:09:46
2022-11-09 12:09:46
Evan Jacobs