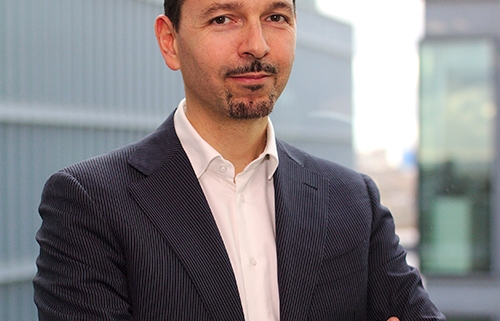 Guido Meardi is the Co-founder and CEO of V-Nova, a leading deep-tech firm committed to advancing the digital future through innovative data compression technologies in video, imaging, and volumetric data. Recognized by international standards bodies such as ISO MPEG and SMPTE, V-Nova's groundbreaking technologies have been transformative across multiple sectors. MPEG-5 LCEVC generates step-change efficiencies in traditional video workflows, SMPTE VC-6 enhances AI media indexing multi-fold, and V-Nova PresenZ redefines VR/AR entertainment by delivering unprecedented 6 Degrees of Freedom (6DoF) volumetric experiences with offline-ray-tracing quality. A prolific inventor, Guido has co-authored over 500 patents and played an essential role in the development of V-Nova's core technologies.
Before founding V-Nova, Guido served for 16 years at McKinsey & Company, where he was a senior Partner and served global corporations and financial institutions in a wide range of sectors and geographies. A member of the global Transformational Change leadership team, he led the Organization and Operations Practices for the Mediterranean Complex, and played a key role in several of McKinsey's own business-building initiatives. His extensive consulting work also included collaborations with governments around the world, focusing on transformational change and economic development.
Guido holds an MBA from MIT Sloan, where he was awarded Siebel Scholar, and an M.Sc. in Computer Engineering from Politecnico di Milano, where he was an Intel Scholar. He also studied at the University of Texas at Austin.
https://theadvancedimagingsociety.com/wp-content/uploads/2022/11/Meardi-Guido.jpg
500
500
advan
https://theadvancedimagingsociety.com/wp-content/uploads/2019/12/AIS_Logo-new-white.png
advan
2022-11-09 15:10:21
2023-11-08 02:35:49
Guido Meardi