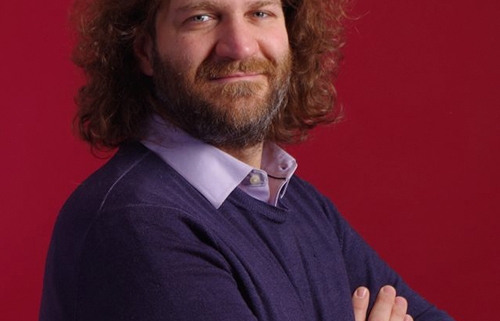 Sebastian Sylwan is currently leading an R&D team at Netflix, focusing on future workflows for Animation, VFX and Virtual Production. From the beginning of his career, Sebastian excelled at the technical side of his work, yet always drew his inspiration from the boldy artistic side of the industry. As he established his technological expertise across multiple projects, countries and languages, he built bridges between the technological side of his trade and the creative minds necessary to envision its future.
As CTO at Weta Digital, the Oscar™-winning visual effects studio known for Avatar, Planet of the Apes, Tin Tin, X-Men and other films Sebastian spearheaded advanced technology projects like the first spectral production raytracer, Manuka, its real-time companion Gazebo and a distributed virtual production backend pipeline.
Aa CTO & Creative Partner at Felix & Paul Studios, Sebastian collaborated on the creative development of all projects and led the Technology evolution of the studio, including the design of the space cameras that filmed inside and outside the International Space Station, for Space Explorers, The ISS Experience, the largest media project ever filmed in space. As CTO of Italy's Lumiq Studios, he designed and built the country's largest film and animation studio and in previous roles he co-designed advanced reflectance field capture device Light Stage 6 at USC's Institute for Creative Technologies, served as director of technology for VFX company Digital Domain and led the global Film & Television Industry strategy at Autodesk.
No matter his role or where he's found himself in the world, Sebastian has stayed dedicated  to serving the broader industry serving in several advisory boards and committees: he's chair of the Visual Effects Society Technology Committee, an active member of the Academy's Sci-Tech Awards Committee, was a member of the Previs committee and co-chair of the Previs 2020 subcommittee that gave birth to the Virtual Production Committee.
In his executive role empowering partnerships between industry leaders, emerging artists and tech heavyweights, he remains a champion of new frontiers and allied evolution in entertainment.
https://theadvancedimagingsociety.com/wp-content/uploads/2022/11/Sylwan-Sebastian.jpg
500
500
advan
https://theadvancedimagingsociety.com/wp-content/uploads/2019/12/AIS_Logo-new-white.png
advan
2022-11-09 15:37:43
2022-11-09 15:37:43
Sebastian Sylwan